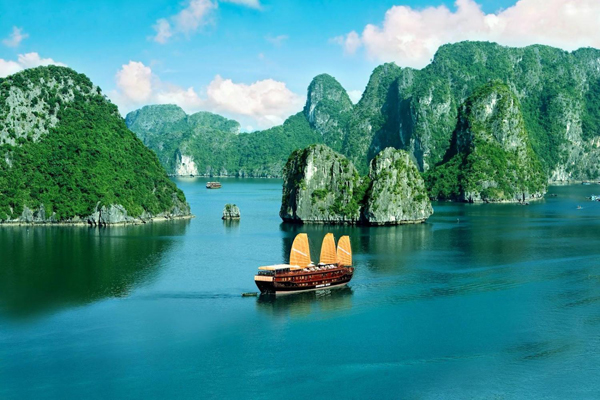 Everybody knows Ha Long Bay is one of the world`s cultural heritages but not all of them know why it is claimed a heritage. Ha Long is famous for its beautiful scenery, great creation of nature, fresh air and wonderful climate to all tourists who want to
8:30am: Tourguide & Car pick up at hotel to take part in Hanoi City Tour, firstly visit Ho Chi Minh's mausoleum, his house on stilt, the botanical garden and the Presidential palace while learning about his life and revolutionary activities.
Hoa Lu: the remains are the temples dedicated to King Dinh and King Le, the two heroes who lived in 10th century and chose Hoa Lu to build the citadel of the capital city ( from 968 to 1009) Tam Coc: means three caves - considered as Halong Bay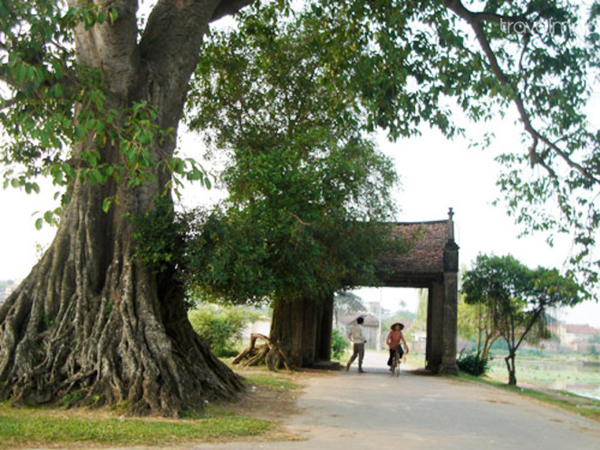 A journey to Duong Lam village is a trip to trace back the origin of Vietnam's culture and Vietnam's traditions. This is also the great chance explore architecture of ancient houses while wander along its narrow alleyways..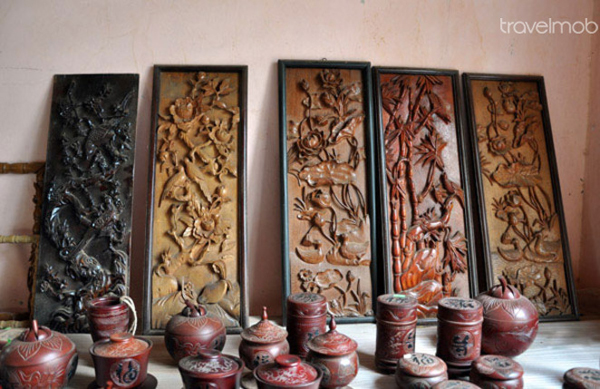 On the left bank of Red river and about 10 km from Hanoi in East (in Gia Lam District, Hanoi), there situated a pottery village, which is the most famous and long-standing pottery village in Vietnam for its name of Bat Trang.
Tay Phuong pagoda was built in the 8th century and has been restored several times since. In 1632, the pagoda was rebuilt according to the Sino-Vietnamese character Tam (three), featuring three sections: the upper sanctuary, back palace, and lobby rooms.
8:00am leave the hotel at Hanoi. About 10:30am arrive at Hoa Lu Ancient Capital. In 968, Dinh Bo Linh declared himself as the King. Since then Hoa Lu existed as the capital for the next 41 years (968 - 1009)
Chua Huong (Perfume pagoda) is located in Huong son (Perfume mountain) 70 km southwest of Hanoi. Chua Huong is not one temple but a cluster of temples and shrines in the general vicinity of Huong son.